Easy Solar offers an efficient storage solution that will give you your money's worth. Introducing the iStore 270L, which is the energy storage you have been searching for. It is useful, reliable, and economical.
The iStore 270L is cost-effective and easy to use. It has a built-in timer that will allow you to harness solar power from your PV system. Plus, it can grant you with small-scale technology certificates (STCs). Using this device will give you hot water energy whenever you need it.
The iStore's fan will attract air in so it makes its way to the evaporator.
The liquid refrigerant will be converted into gas using the device's evaporator.
The compressor will then apply pressure to the refrigerant so its temperature will rise.
When hot gas is successfully produced, the condenser coil will heat the water up.
The refrigerant will go back to being liquid once water is heated. It will then go back to the evaporator to restart the entire procedure.
It is a cycle that goes on and on to make sure the desired temperature of the device is attained. This product operates through thermal energy that the surrounding air produces.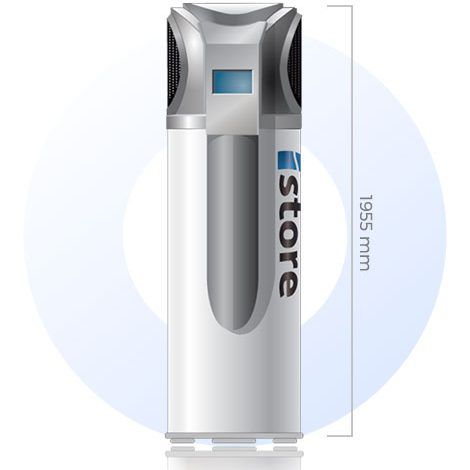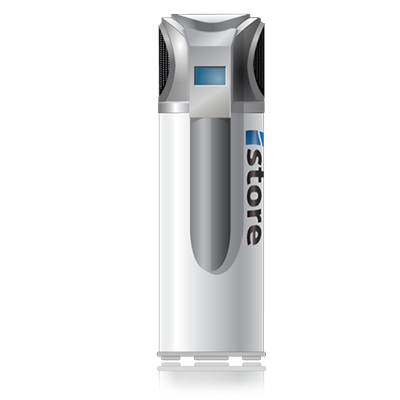 The iStore can easily be installed in your home. If you are away, you can set into a different mode, so you do not waste energy. Its excellent design helps maximise thermal energy transfer while consuming only 1,000 W per hour or up to 4,000W per day.
This device helps reduce carbon dioxide emissions. Finally, iStore is one of the best ways for you to save money on power bills.
Brand
iStore
Model
270L
Capacity
A 3.4kW heating capacity for 270L of water
Power input
0.94kW
Air volume
450 m2/h
Get in contact with us, we would love to hear from you!