6.5 kW micro inverter package
20 x Enphase S270 (275w)
Enphase Micro Inverter
Product Description
Enphase is a trusted brand when it comes to micro inverters. The S270 microinverter included in this package is designed to achieve the highest efficiency. It can be used for 60-cell to 72-cell modules. The product utilises an all-alternating current approach. S270 has a simple style and the installation process is guaranteed to be quick and easy. Nevertheless, it will deliver reliability as your energy solution.
Customers can use the S270 with their storage systems, such as battery management systems. Enphase has integrated its other systems namely Engage Cable and Envoy-S communications with this product. These features allow seamless monitoring and evaluation even when the user is far from the inverter.
When in use, the Enphase S270 can maximise your energy production while minimising the reduction of efficiency due to debris, dust, and low sunlight. The design of the product is simple yet reliable. There is no DC or string computation required. Warranties are up to 10 years for this microinverter.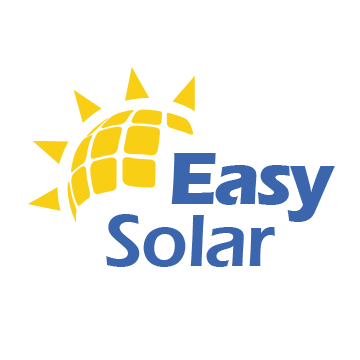 Brand
Enphase
Model
S270
Type
Micro Inverter
Maximum Input DC Voltage
60V
Operating Range
16V to 60V
Max DC Short Circuit Current
15A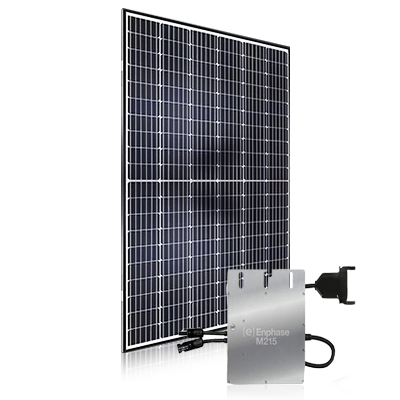 QCELL offers the Q.Peak-G4.1 solution, which is ideal for residential properties. It uses the innovative Q.ANTUM technology developed for the products of the company. This particular technology gives a higher yield for every surface area. However, it has lower balance of system (BOS) costs with an efficiency rate of 18.9%.
QCELL panels come with anti-LID and PID technologies, securing power yields for the long term. In case of extreme weather conditions, the panels can withstand 5,400Pa for snow and 4,000Pa for high wind loads. Using these panels can lower costs of up to 10% with the product's high module capacity. Warranties last up to 25 years.
This package is Easy Solar's number 1 top of the line inverter solution and is ideal for rooftop arrays. The setup is best for residential buildings.
Brand
QCELL
Model
Q.Peak-G4.1
Dimensions
1670 x 1000 x 32 mm (with frame)
Total weight
18.5kg
Cell
6x10 mono solar cells
Get in contact with us, we would love to hear from you!